The best way to show videos that are owned by you on your blog is to play the video through Brightcove. This is our campus cloud storage for video.
Uploading your video to Brightcove can be done through the Wes Portal using the Wesleyan Video Uploader.  When the video is uploaded Brightcove will provide you with a 13 digit video Id number.
Step 1
Login to your blog's dashboard.
Activate the Brightcove Video Embed plugin.
— If you do not see the video camera icon in step 1, you have not installed the plugin.
Step 2
Click the editor where you would like the video to be placed. Then, find the video icon in your editor and click it. If you have a Brightcove video ID, select Single Video. If you have a playlist ID, select Playlist.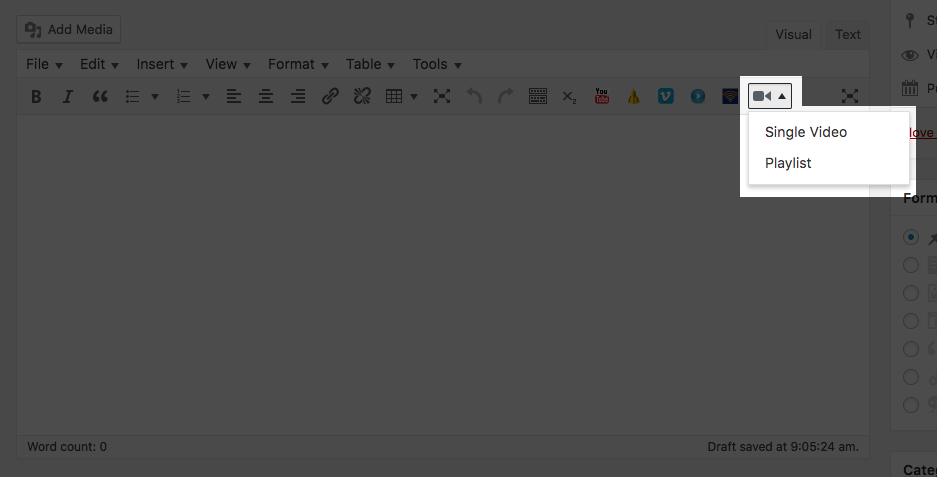 Step 3
Enter or paste your Brightcove video ID in the ID field. For the Account field, leave the drop down as Public if the video was produced for you or taken from video.wesleyan.edu. If you uploaded the video through video-upload.wesleyan.edu, select User Uploaded (UGC) from the Account drop down. Click OK when done.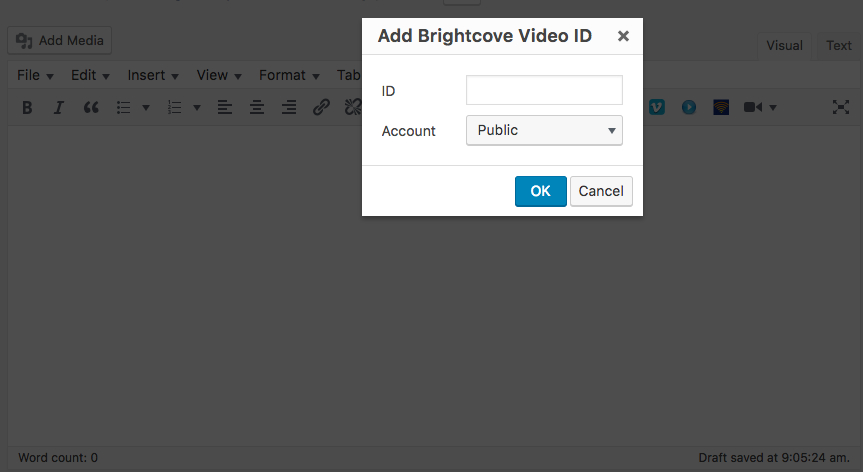 Step 4

You're finished! You should see a short code in the editor. This is where the video will appear. You can move this short code around if you wish.