When you login to Cascade you will see your dashboard.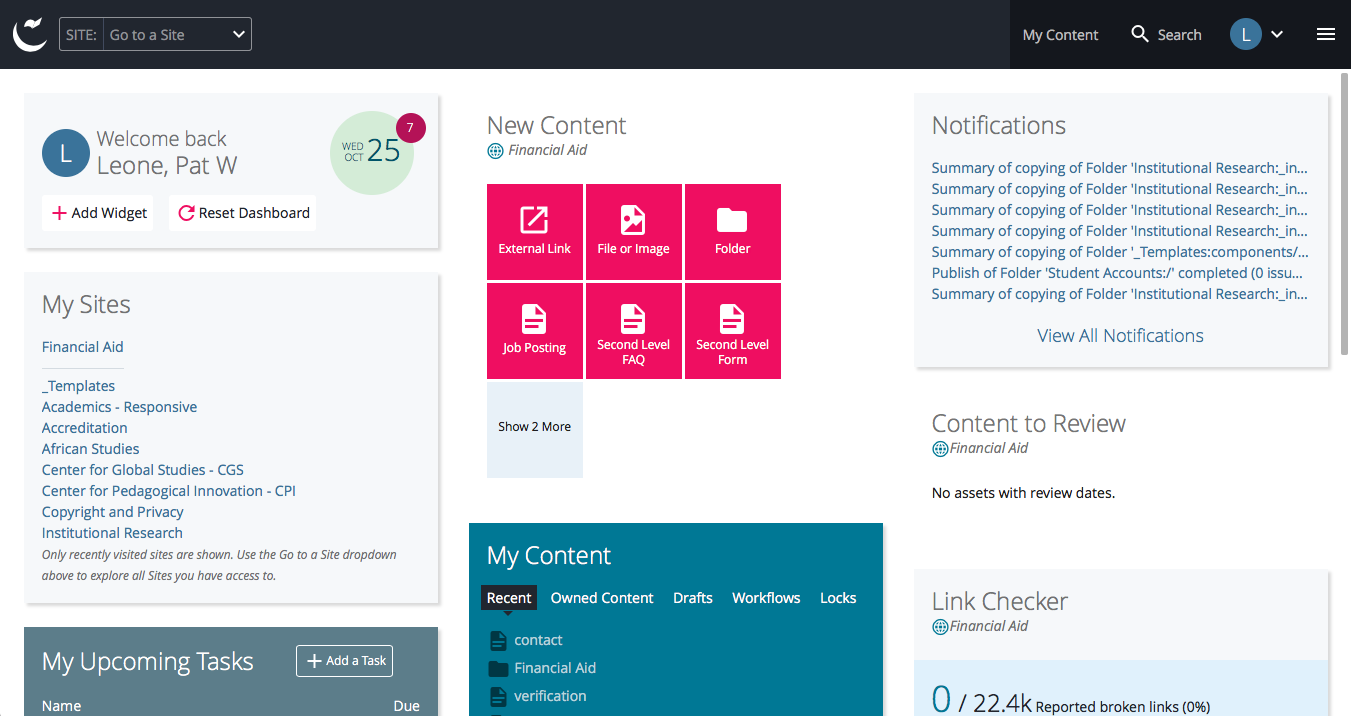 TOOL BAR
Logo
In the upper left corner of very page in Cascade is the Cascade logo:


— clicking the logo will bring you back to your dashboard
Dropdown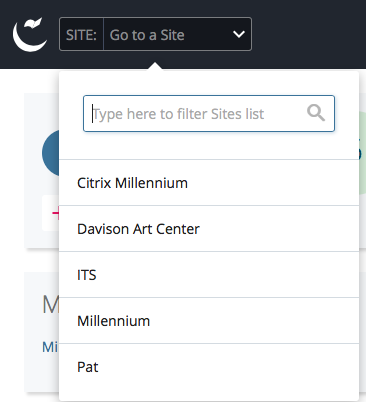 shows you the web areas you have access to
select your web area
–or–
use the search to find your web area
My Content, Search, User Settings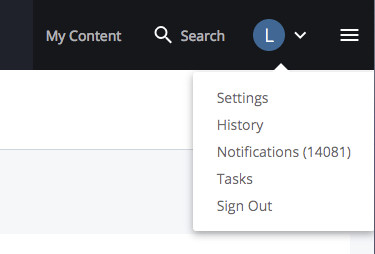 My Content: lists the last pages you viewed

Search: allows you to search within the pages you have access to
Blue Circle with First Letter of Last Name: gives access to user related information
     Settings: sets your default site
     Sign Out: log out of cascade
DASHBOARD WIDGETS

Below the toolbar are widgets that displays your information on cascade.
The upper left of your dashboard displays your home widget.


a blue circle with the first letter of your last name followed by your name
the date with a number in a pink circle — how many messages you have (hopefully none!)
Add Widget button

this brings up a page of available widgets
the My Sites widget is a quick link to your websites
the New Content widget contains some of the items that were under the New menu (second level page)
drag around the widgets to place them on your dashboard

Reset Dashboard

this will remove any changes you made to the dashboard
it will go back to the system default