Locate the video you wish to embed on YouTube.
Click the Share button below the video.

Click the embed button.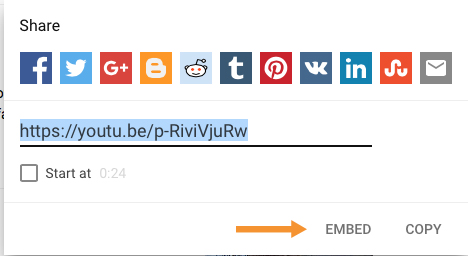 Copy the code in the textbox that YouTube provides.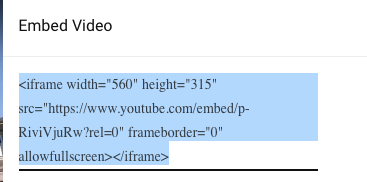 Locate the page in Cascade where you want the video to show up.
Click on the Insert/Edit Media button on the toolbar.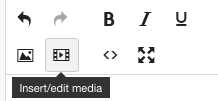 Select the Embed tab and paste the code into the textbox.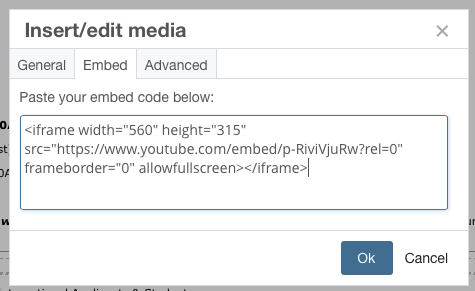 Next select the General tab to resize the dimensions of the video if desired. Make sure that the width of the video does not exceed 700 px.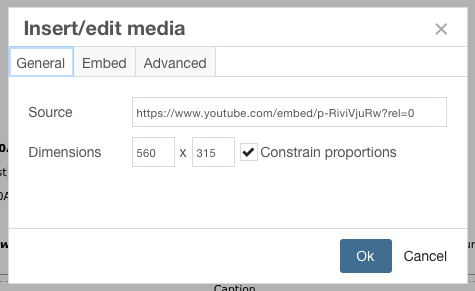 Click on the Ok button at the bottom of the window.
The video should now appear on the page.