Click "add content" from the top left hand bar of Cascade. A dropdown will appear, allowing you to add content to your site.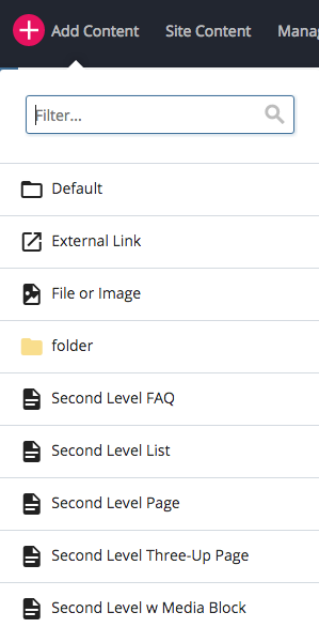 A) Creating a new page
New page name

:
This will be the name of the page which appears in the url. In the example below, the "New Page Name" is "Hello"
In this example the URL will be something like this:
http://www.wesleyan.edu/its/Hello.html

Editing Metadata:


There are two main fields in the metadata that you should edit

Display name: what shows up in the navigation bar, if indexed
Title: what shows up in the cascade sidebar
B) External links
Sometimes you want to simply link to an external page from your site directly from the navigation. Select "external link" from the "add content" dropdown.
C) Creating a Page in a specific folder
To add a new page to an existing folder, begin my clicking on the carrot next to the folder you want to add page to in order to select it

The Placement Folder tells you where the page will be once created.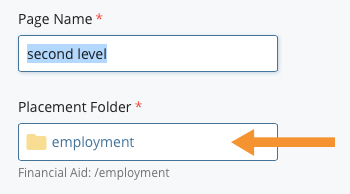 (*Note: If you did not click the carrot next to folder, the Placement Folder area will be set to the base folder as its destination. You can change it to the correct folder by clicking the placement folder box and choosing from your available folders.)